The Perfect Outlet for Our Passion
The 2022 Outlander PHEV is the embodiment of our design ethos, 'Kodawari'-which translates to the pursuit of perfection. This can be seen in the bold modern styling, but also in the smallest of details.
Small Details, Huge Impression
INTERIOR
Comfort, sophisticated style, and craftsmanship blend together perfectly in the PHEV interior. It's evident anywhere you look - from the painstaking detail revealed in the stitching to the silver carbon-style dash and door panel accents.
High Power, Low Footprint
PERFORMANCE
The 2022 Outlander PHEV was built for peak performance, with a standard 2.4L 4-cylinder engine - along with twin motor Super All-wheel Control (S-AWC)19 technology for maximum traction in all driving conditions.
Longer Driving Range
MPGE
The 2022 Outlander PHEV combines hybrid power and performance with incredible fuel economy. Stretch your dollars and leave a smaller footprint with a range of up to 24 city miles on a full charge.
Harness the Power of the Plug
Need to charge your battery in a hurry? Head to your nearest DC Fast Charging station and charge your PHEV to 80% in around 25 minutes - or visit a level two public station to reach full power in less than four hours. At home, simply plug into a standard 120V outlet to charge your battery in less than 9 hours - or 4 hours with a professionally installed 240V charging station.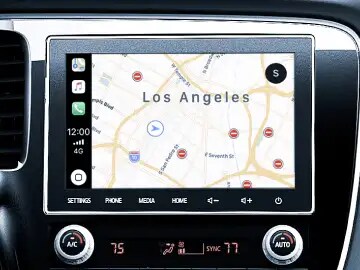 8" Smartphone-link display
A convenient way to use your smartphone apps while driving.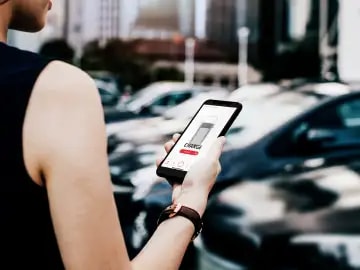 Mitsubishi Remote Control
Schedule charges, climate control preferences and more - all from your mobile device.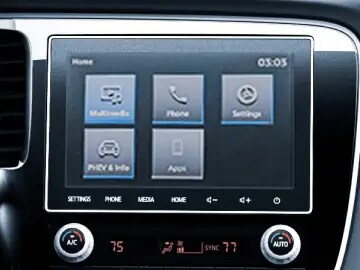 Apple CarPlay® and Android Auto™
Access navigation, playlists and more at the tap of a finger.